Series 1 Parts Kit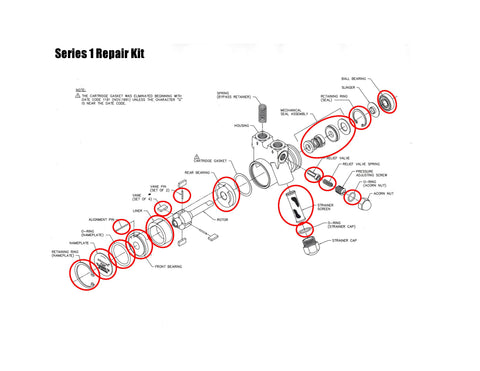 Sale
Series 1 Parts Kit contains all internal parts of the pump except for the stainless steel rotor.
Enter model # and the year your pump was purchased after adding to cart
Kit Includes:
Front and Rear Bearing
Vanes
Liner
Seal assembly
Vane spacer pins
Ball bearing
Strainer Screen
Strainer cap o-ring
The kit includes an exploded diagram of the pump assembly.

This kit does NOT include brass internal pieces or extended/balanced bypass parts. These parts are sold separately.